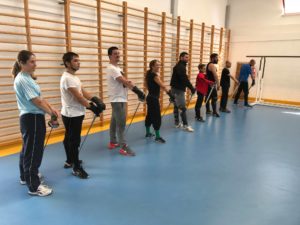 Last saturday, some of our members paid a visit to our friendly club Esgrima Sadina. An encounter further promoted by an invitation for Rui to teach an introductory workshop to Capo Ferro's single rapier.
Visits like these are always fun and we hope to be able to do it again soon and with a larger "invasion"!
We hope you enjoyed the workshop and all the sparring we had afterwards and we'll be seeing you very soon!